National Broadband Intelligence &
E-rate

Analytics

Thousands of schools and libraries are advancing their broadband access and utilizing Universal Service Administrative Company's Schools and Libraries E-rate Program to help fund these initiatives.
$23.4 B+
of E-rate funding tracked
4 TB+
of USAC-suggested compliant documents retained
50 K+ Miles
of fiber routes deployed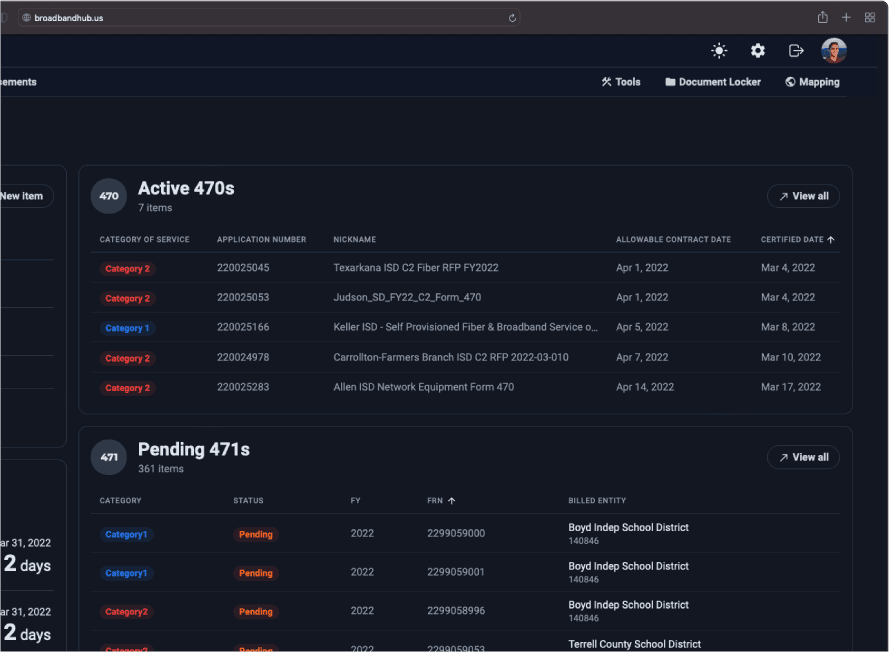 E-rate
Keep track of all your E-rate data better than you ever have.
Whether you are a small private school or a large internet provider, BroadbandHub gathers all of your E-rate needs into one dashboard.
The first comprehensive Rural Health Care web platform
Our newest platform is now in beta mode. Join us as we pioneer the best tool for tracking and analyzing RHC data.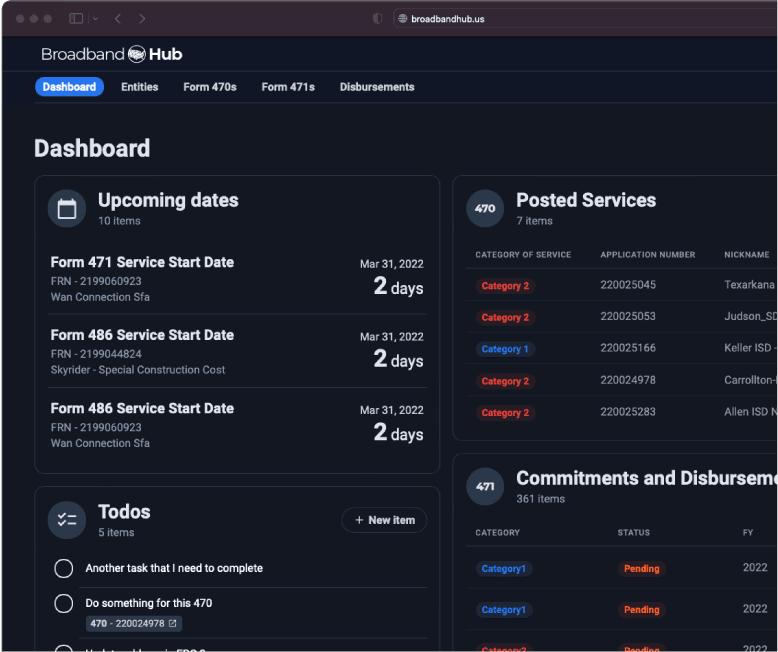 Mapping and Target Automation
The most advanced E-rate and Rural Health Care map on the internet.
Explore broadband data in a new medium. Our powerful, in-web mapping software allows you to compare multiple geographical datasets to better understand broadband data.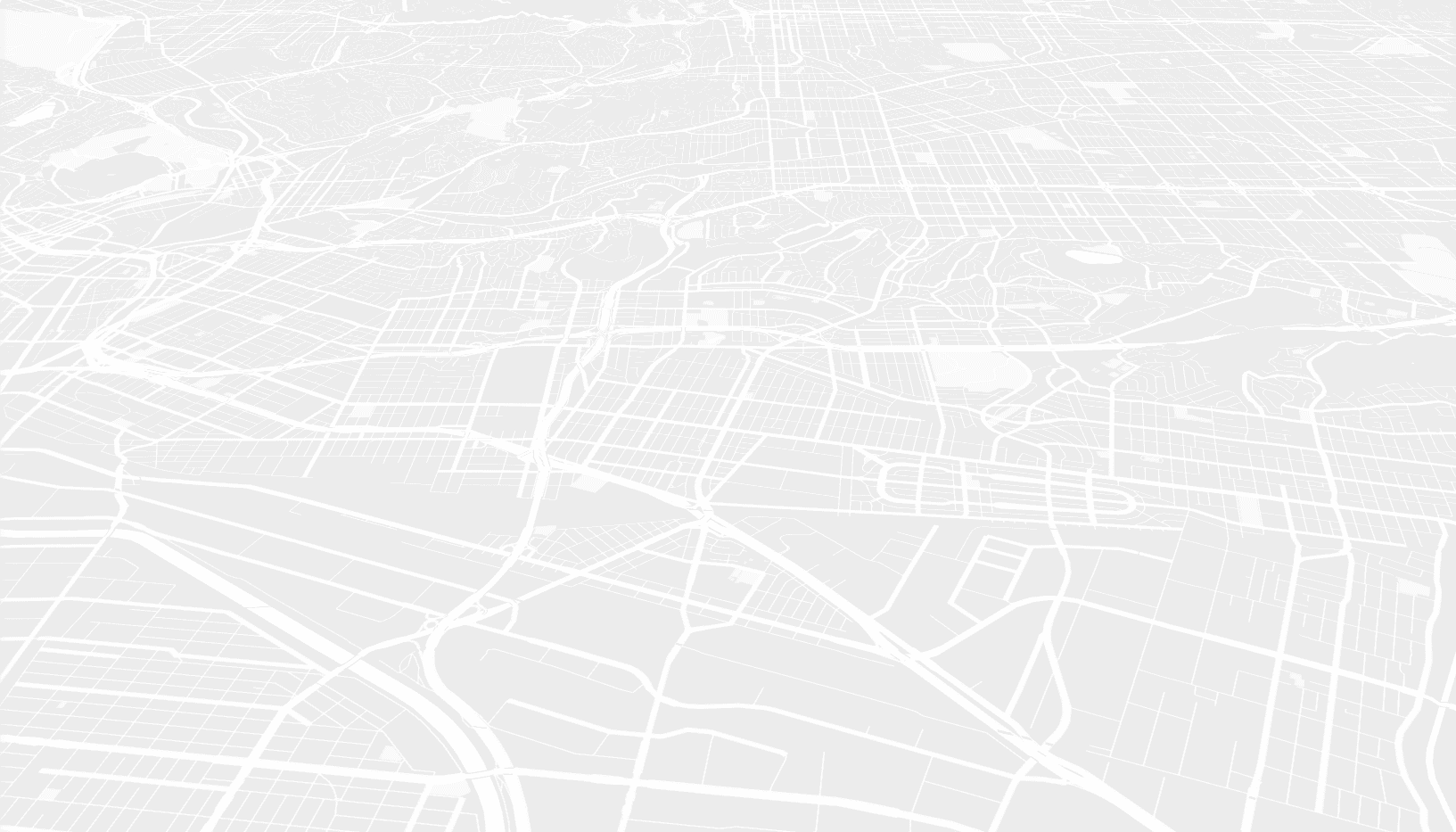 Document Locker
Automated document retention for your compliance requirements.
Be better prepared for audits with secure, reliable, USAC-suggested compliant document cloud storage.
Frequently asked questions
Is BroadbandHub free to use?
In order to help bridge the digital divide, we have made BroadbandHub available to E-rate eligible schools and libraries at no cost. E-rate consultants and service providers can contact our team for plans and pricing details.
Can I trial BroadbandHub before paying?
Yes. All plans include a 30-day free trial and onboarding. During the trial, our team will help you customize your dashboard for your team's needs.

After your trial period ends, choose between monthly and yearly billing plans with no contracts.
How many team members can I have?
All of them. Yes, you read that right. All of them. Not most of them, but all of them. Every single one.
You can use the table below to help determine how many team members you can have:
| Team size | Available seats |
| --- | --- |
| 1 | yes |
| 2 | yes |
| 5 | yes |
| 20 | yes |
| 50 | yes |
| 100 | yes |
| 1000 | yes |
| ∞ | yes |
How is BroadbandHub different?
We built BroadbandHub with the latest technologies to deliver you the best experience. Our data is updated in real-time, so instead of waiting for the data you need you can go play pickleball or whatever you do.

Schedule a demo and let our team show you all the bells and whistles.