The internet has revolutionized the way we live, work, and learn. In today's digital age, access to high-speed internet is essential for students and educators alike. Unfortunately, not everyone has equal access to this crucial resource. That's where the E-Rate program comes in. This federal program provides funding to eligible schools and libraries for internet access and other telecommunications services. California has been one of the most successful states in implementing the E-Rate program, with many schools and libraries benefiting from the program's support. In this blog post, we will explore some numbers that show just how much funding has been used year over year, and what those savings can be used towards.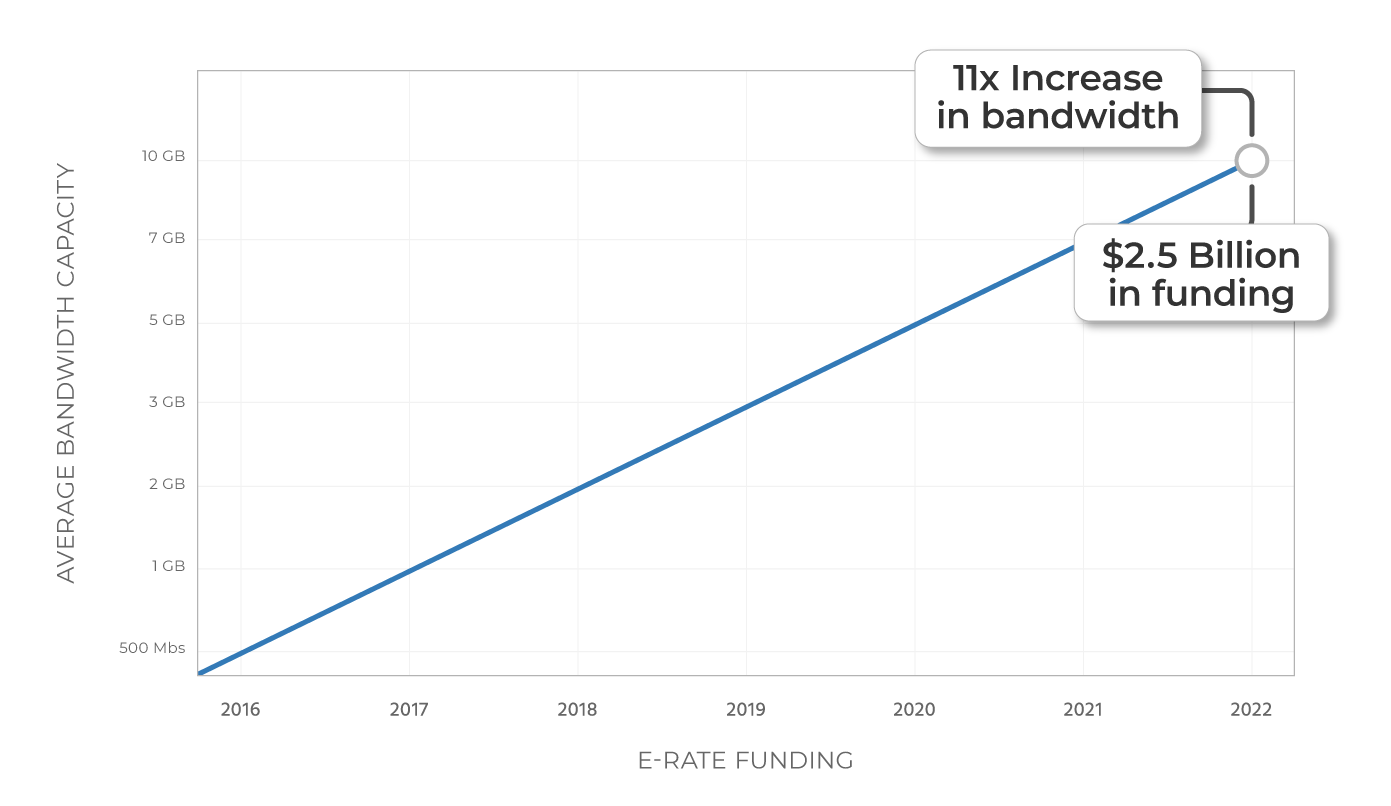 In the table above, we pulled the data on the total cost of projects that were done through the E-rate program for each funding year.

California has saved $857.4 million dollars by using the e-rate program and can use that money for various purposes related to education and technology infrastructure. By saving this significant amount through the program, California can invest the funds in the following areas:
Teacher Professional Development
The savings generated through the e-rate program in California could potentially be used to improve various aspects of the education system, including increasing teacher salaries. Investing in teacher training and professional development programs can enhance instructional techniques, incorporating technology effectively in the classroom, and staying up-to-date with the latest educational practices.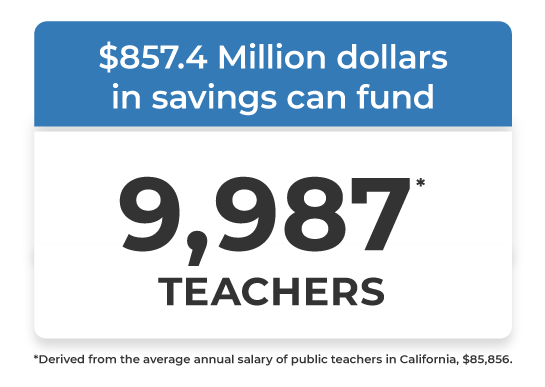 Education Technology
The money can be used to enhance technology integration in schools, providing students and educators with better access to computers, tablets, and other digital devices. Upgrading classroom technology can improve learning experiences and foster digital literacy among students.
School Infrastructure
Schools can utilize the savings to improve their physical infrastructure, such as renovating classrooms, building new facilities, or upgrading existing structures to create a more conducive learning environment.

Digital Content and Curriculum
California can use the funds to acquire digital learning resources, educational software, and online curricula that align with state standards and cater to the diverse learning needs of students.
Broadband Connectivity
The savings can be invested in expanding broadband access to rural or underserved areas, ensuring that all students have equal opportunities to access online resources and digital learning materials.
Libraries and Community Centers
The money can also benefit public libraries and community centers by improving their technological infrastructure, providing access to high-speed internet, and offering educational programs to the local community.
School Security and Safety
Some of the savings can be allocated to enhancing school security measures, such as installing surveillance cameras, improving access control, and implementing safety protocols to ensure a safe learning environment for students and staff.
Special Education Programs
Allocating funds to support special education programs can enhance resources and support for students with disabilities, ensuring an inclusive and equitable learning environment for all.
It's important to note that the allocation of these funds would require careful planning and coordination among educational authorities and stakeholders to maximize the positive impact on the state's education system and the overall well-being of its students.